SMS home routing
Netfors SMS center supports SMS home routing. The SMSC signalling interworking with the Home Location Register (HLR) changes the flow of inbound SMS messages and directs them to the Netfors SMSC instead of straight to a given mobile handset.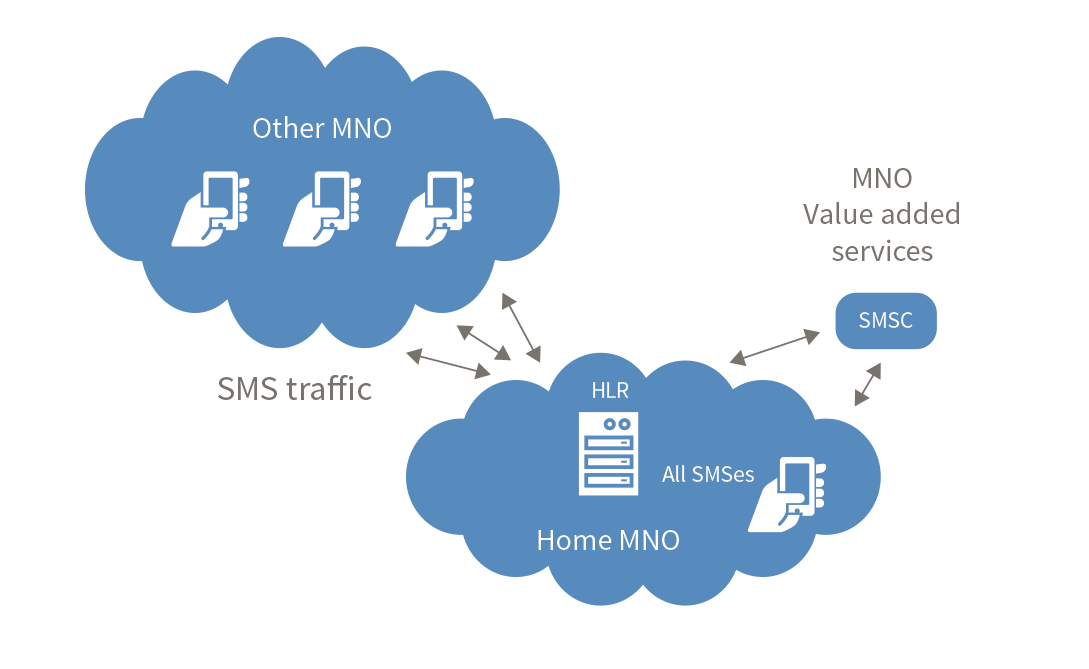 Offer customers value added services with SMS home routing
SMS home routing makes it possible for MNO and MVNO to provide its customers information on all SMS traffic and to offer advanced value added services such as:
Spam filtering
Message contents can be presented to the user on the web, similar to Google voice
Divertion: a customer can divert an incoming SMS to any other SMS capable device in the world (as part of call forwarding, or separately)
A mobile subscriber can forward SMS as an email
Parental SMS control: parents can set time windows during which SMS (MO and MT) are disabled or enabled; e.g. SMS do not circulate during dinner times, night hours, homework times, and so on.
Offensive languages filter for certain offensive words. Parents can be alerted if their child sends or receives messages with specific words.
Auto reply for when the customer is traveling in an unusual time zone.
Customised SMS home routing solutions
Netfors deliver SMSC home routing as a customized solution, which fits the actual needs for interworking with systems and thereby providing the value added services to end customers.